For the users who wanted to backup DVD on Mac machine, they may need to know on how to rip DVD on Mac machine first. Of course, people can copy the dvd files from the disc and transfer them onto Mac directly. But do you think this is a good way to backup dvd on mac? Maybe you want to learn some problems you will meet when copying the dvd files. One surprising thing is that you may be failed to rip dvd on Mac due to the copyright protection if the DVDs are commercial stuff. Another problem is that your copied DVD files are too large to back up on your Mac machine, and also you may have wasted too much time copying from the DVD disc on Mac.
In this case, what kind of method is easier to rip dvd on mac? You need to get an one-stop integrated solution to rip dvd on Mac without caring about what kind of DVD disc. Luckily, Magic DVD Ripper for mac is such a good application for solving this program. By using this program, you can rip dvd on mac for backing up with various popular video formats such as AVI, WMV, MP4 and so on. Thus you can play this DVD movie anytime without inserting the DVD disc again and agsin. Also the video format converted by this program makes the video size smaller so that it will not take up too much apace on Mac machine. Besides, you don't need to worry about whether the DVD you want to rip is protected or not. This program can rip most of the popular DVD movies including the latest released DVD movie.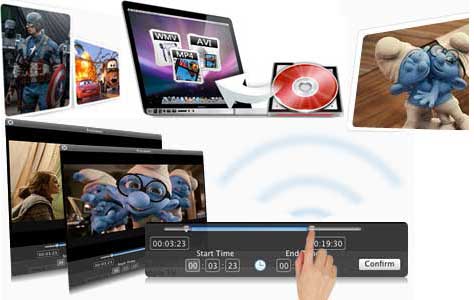 Currently, Magic DVD Ripper for mac application allows you to download free to rip dvd on Mac with full function. If you are not a register user, you can try this program for five times to rip dvd on mac machine without feature limitation.