Feb 28, 2012, the popular movie Hugo had been released on DVD. If you have problems to rip Hugo DVD movie for watching on your portable devices such as Kindle Fire, you can go ahead and read this article and get the laziest way to complete this work very well.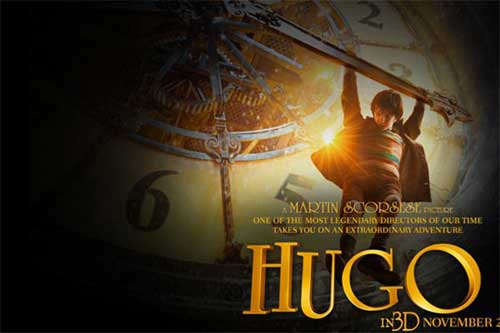 What's the laziest way for ripping Hugo DVD movie onto potable devices, especially on Kindle Fire? You may be about to search some tools to help. Of course, you can find so many programs on Internet, but you have no time to try the softwares and make sure whether it meets your requirement or not. Therefore, now we would like to introduce Magic DVD Ripper to you. The program provides several steps to rip Hugo DVD to various video formats that can be compatible with different player devices including the Kindle Fire. Now see how easy to make you have a lazy way to rip Hugo DVD movie onto Kindle Fire with this program! Just follow the basic operations below.
1. You can download Magic DVD Ripper in this website and install this program with ease.
2. Shut down other running decrypter programs and check if Internet connection is fine.
3. Launch program and insert "Hugo" DVD disc. If the program failed to load the DVD file, just click "Refresh" to import again.
4. Choose output "Kindle Fire H.264" from the output profile.
5. Click "Start" button to rip Hugo DVD a single video and transfer to Kindle Fire directly.
You can ignore if the DVD has been encrypted, the program will remove any region code automatically and rip Hugo DVD onto Kindle Fire successfully.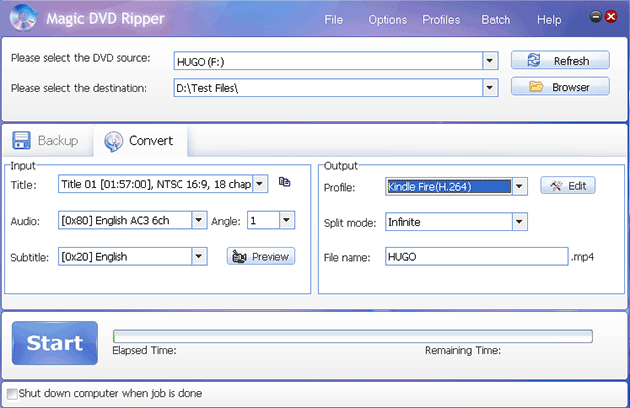 Free Download Magic DVD Ripper (Full function trial)
Get Magic DVD Ripper $74.94, Only $49.95 (Full license + lifetime Year upgrades)

Get Magic DVD Ripper + DVD Copier for only $59.96, save up to 60% (Full license + Lifetime upgrades)