Performed by Daniel Craig and Rooney Mara, what unexpected story will The Girl with the Dragon Tattoo DVD bring to us? Extremely cool poster, eye-catching movie title, all that about the movie attract us to have a look and explore the secret with the roles in movie. Rip The Girl with the Dragon Tattoo DVD, then you will never miss the chance to feel the real thriller.
This is the first film of the adaption to Stieg Larsson's literary blockbuster The Millennium Trilogy. As good as the original book and the previous movie version, this remake has left deep impression on viewers when it is shown on screen. The worldwide popularity naturally made it become the five nominees for the Academy Awards and won one award for Best Film Editing.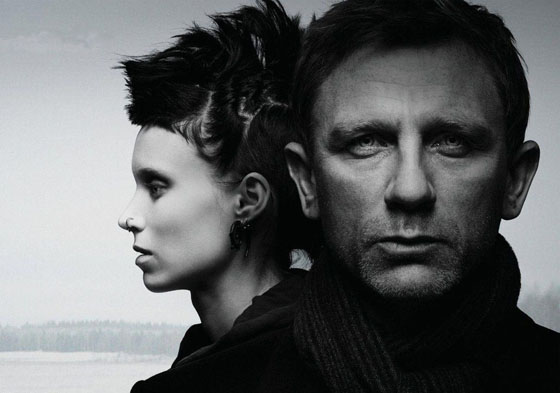 In this film, Daniel Craig portrays Mikael Blomkvist, the co-owner of a Swedish Magazine called "Millennium". Being trapped in a libel case brought by a crooked businessman, he is also invited to investigate the disappearance and possible murder in a giant business owner's family. Meanwhile, Lisbeth Salander (Rooney Mara), who is a computer hacker and has very unusual experience before, begins to intrude into Blomkvist's computer for a task.
Then, Blomkvist finds Salander to help him investigate the case together, and the veil of many secrets begins to be uncovered. Terrific pictures and story with high suspense, let the viewers hold their attention throughout the whole movie.
Besides, to support your viewing pleasure, always remember you have a wonderful helper called Magic DVD Ripper! With this program, you will never worry about the format issues and other restrictions of DVD. It simply gives you the best watching quality in the easiest way. Just have a try yourself by clicking at the links below now.
Free Download Magic DVD Ripper (Full function trial)
Get Magic DVD Ripper $74.94, Only $49.95 (Full license + lifetime Year upgrades)

Get Magic DVD Ripper + DVD Copier for only $59.96, save up to 60% (Full license + Lifetime upgrades)