If you are looking for a dvd decrypter to rip Toy Story 3 DVD for a backup due to the one copy but you do not still want to buy another, please do not stop reading this article. Since the first edition Toy Story published in 1995, till now, we have already watched the Toy Story 2 and Toy Story 3. Because children love these movies very much and need to watch all the time, finding a good tool which can rip Toy Story 3 DVD or rip Toy Story 2 DVD even the oldest Toy Story edition must be a happy thing.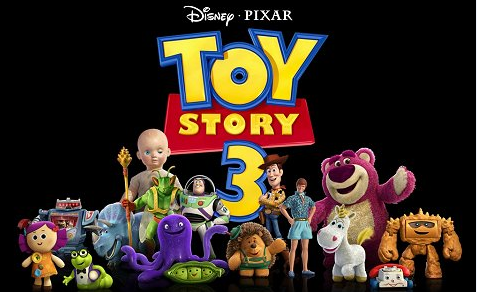 Magic DVD Ripper is such a kind of DVD decrypter which has removed the latest dvd encryption schemes successfully and does rip Toy Story 3 DVD and Toy Story 2 DVD very well. And now we give an example for ripping Toy Story 3 DVD here, you can follow the simple ways to know how to rip Toy Story 3 DVD.
1. Install and run Magic DVD Ripper software on your computer.
2. You must close other running decrypter application due to the conflict with Magic software. In addition, the Internet connection must be normal.
3. Insert "Toy Story 3" DVD disc.
4. Set the input and output advanced settings you prefer, such as file saved destination, output format, audio and subtitle settings.
5. Finally, you are ready to rip Toy Story 3 DVD by clicking "Start" button.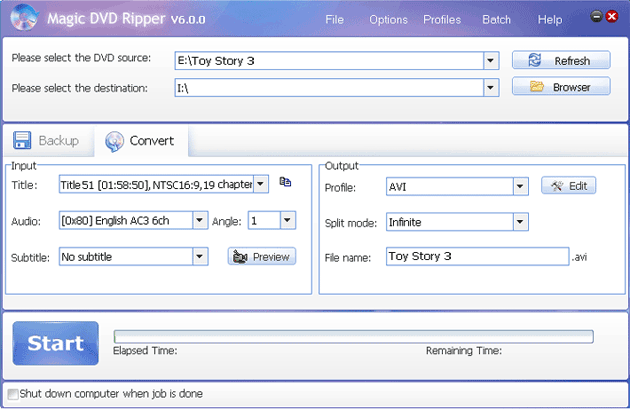 Free Download Magic DVD Ripper (Full function trial)
Get Magic DVD Ripper $74.94, Only $49.95 (Full license + lifetime Year upgrades)

Get Magic DVD Ripper + DVD Copier for only $59.96, save up to 60% (Full license + Lifetime upgrades)