How to transfer dvd movies to hard disk? Currently, there are many programs to make copies of DVDs. Let's talk about some of them. But first, make a small point: the DVD copies that are registered or have copyright laws only if they are original copies of the actual shopping. That is, in some countries is only permitted private copying of DVD (for example, to have a backup of a DVD we consider valuable).
Therefore, any copy that sells or does not meet this requirement of private copying is a criminal offense. Thus, how to transfer dvd movies to hard disk? Briefly, the process of copying DVD has a few steps.
The original DVDs are copy protected, so you have to use a program to remove these protections to copy the files on your hard disk. Definitely, we may not "rip" a DVD every day (or at least not me), however, when you need to do always desire, for whatever reason. Therefore, Magic DVD Ripper provides you such features to meet you requirement for transferring dvd movies to hard disk with ease, which easy to decrypt the latest protection technique for ripping any kind DVDs so that you can transfer dvd movies to hard disk at last.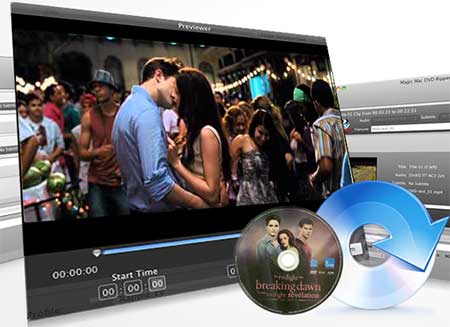 To proceed, you must first download this procedure if you have no such kind of tool at hand. Then install the software ( for Windows, for Mac, please download here).
In order to transfer the dvd movies to hard disk, you need to use this program to remove the copyright striction and then copy the DVD folder to hard disk or convert to AVI, WMV or other video formats onto hard disk. When you use this program, note that make sure there are no other programs which has the similar features for DVD are running at the same time.
Finally, after you have set the destination on hard disc where you want to transfer, you can get started to do the ripping job with Magic DVD Ripper.
Free Download Magic DVD Ripper (Full function trial)
Get Magic DVD Ripper $74.94, Only $49.95 (Full license + lifetime Year upgrades)

Get Magic DVD Ripper + DVD Copier for only $59.96, save up to 60% (Full license + Lifetime upgrades)