Magic DVD Copier skin download is available. If you are tired of the background picture of Magic DVD Copier interface and want to have a fresh interface, you can change the skin of this program yourself. Here is a tutorial for your reference to change the skin of Magic DVD Copier.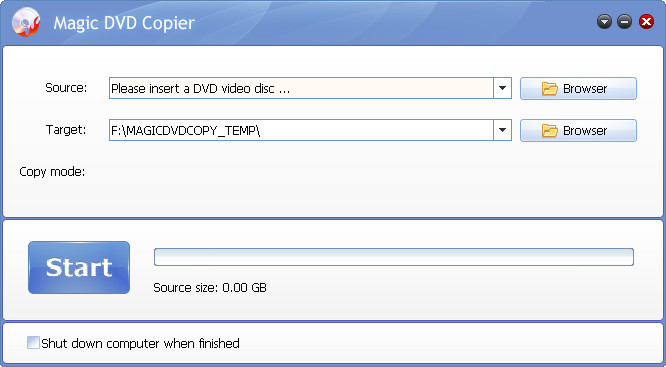 First of all, download Magic DVD Copier Skin package from Magic DVD download page, and unzip it.
Second, open the package, you will get 4 basic skin folders, with a different "corona.smf" file in each.
Last, open the default skin path in C:\Program Files\MagicDVDCopier\SKIN (if your installation path is in another disk, you can find the same file in your path), you can see a "corona.smf" file. Replace it with the one from the skin package, then you can change Magic DVD Copier skin.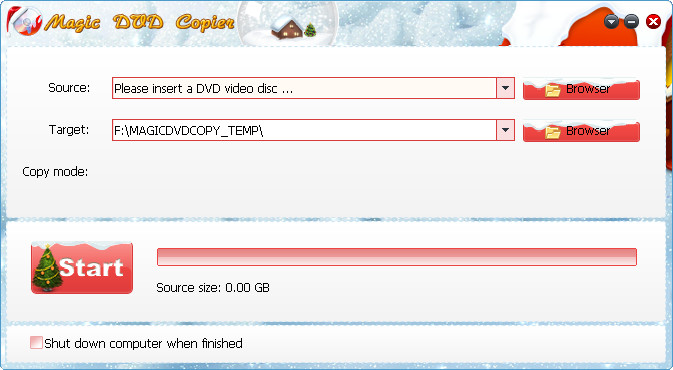 Then run Magic DVD Copier, Magic DVD Copier background will be changed. To set back to the default background, just use the "corona.smf" file in the general folder. If you want to change the skin of Magic DVD Ripper, you can refer to How to Change The Skin of Magic DVD Ripper?