With Easter approaching, a movie Hop characterized by Easter Bunny comes to us in DVD now! Satisfying all your imagination of a lovely Easter Bunny, this movie provides the viewers with a wonderful animated world, which in fact becomes extremely vivid owing to the live action of film making. Therefore, why not rip Hop DVD and experience a colourful Easter Bunny World? By watching the movie, you can naturally forget all the trouble in daily life and have a nice time.
The movie depicts a story in which both a cute teenage Easter Bunny and an out-of-work slacker have growth and find their new roles in life. When it's time to take over his father's role as Easter Bunny, the teenage Easter Bunny runs away to Hollywood in pursuit of becoming a rock-n-roll drummer.
There he is accidentally hit by a job seeker Fred O'Hare, then he pretends to be injured and persuades Fred to take care of him. Meanwhile, Easter Chicks Carlos and Phil are planning evilly to take over the Easter organization. In the movie, little Easter Bunny and Fred O'Hare go through all kinds of matters, and finally become mature, as well as responsible when facing their own life.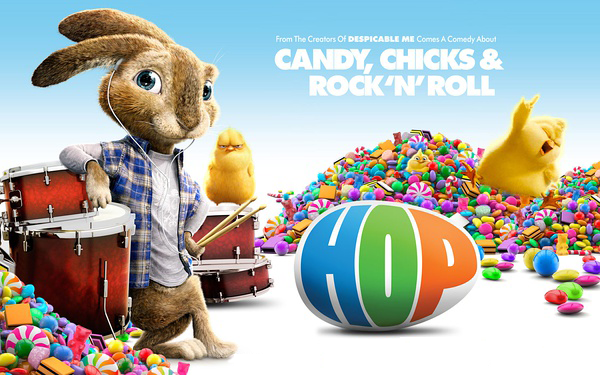 Although the plot has less suspense and surprise to some viewers, but the colourful picture and cute figures are the highlight of the movie. Besides, many famous stars including Russell Brand give their voice to make the movie more interesting. And Kaley Cuoco, who plays Penny in the sitcom The Big Bang Theory, has also appeared in this movie.
Why not rip Hop DVD and enjoy the interesting movie at once? You can see a lot of colourful scenes that really mean a feast to your eyes.To ensure an excellent visual and audio effect, you can always rip Hop DVD with Magic DVD Ripper, a powerful software removing all the restriction of DVD and maintaining the best quality to watch. Just click the links below and have a try, you will find the software is not only powerful, but also quite easy-to-use.
Free Download Magic DVD Ripper (Full function trial)
Get Magic DVD Ripper $74.94, Only $49.95 (Full license + lifetime Year upgrades)

Get Magic DVD Ripper + DVD Copier for only $59.96, save up to 60% (Full license + Lifetime upgrades)