Step 1: Copy full DVD to hard disk with Magic DVD Ripper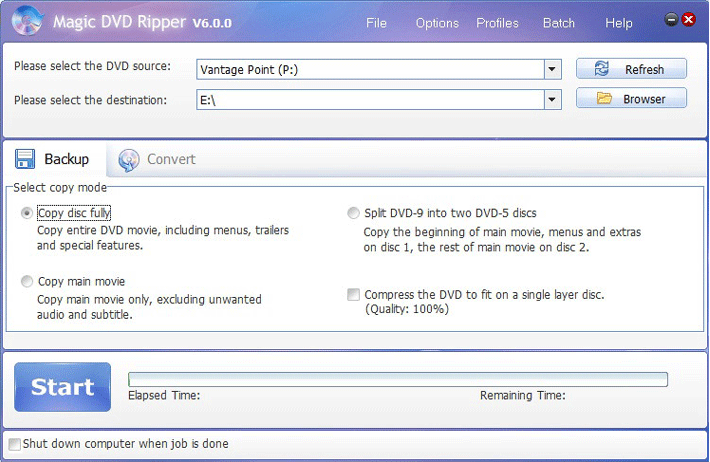 1. Launch Magic DVD Ripper and click the Backup tab.
2. Insert your DVD into your DVD-ROM drive.
3. Specify the destination to save the copied dvd files.
4. Choose the "Copy disc fully" option.
5. Press the "Start" button to start ripping.

Step 2: Burn it to blank DVD disc with Nero
Launch Nero Express. Select your DVD recorder from the "Which recorder would you like to use?" drop-down box. And then select DVD-Video files.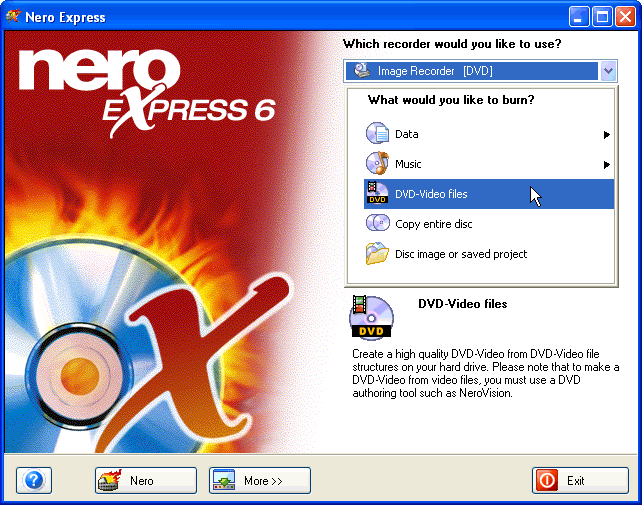 From this next window, click "Add" to add DVD files.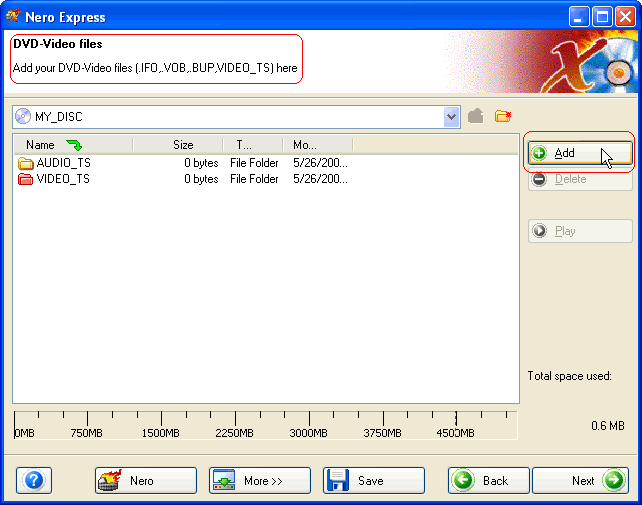 This window will appear that looks very similar to Windows Explorer.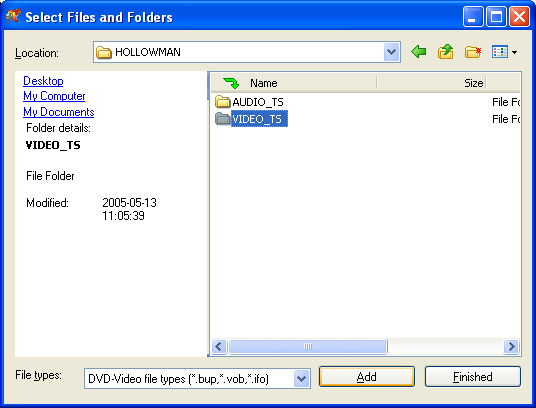 Select the VIDEO_TS folder got from Magic DVD Ripper (For example, it's "F:\temp\HOLLOWMAN\VIDEO_TS\" in the illustration of Step 1) and click "Add". Then click "Finished" to close this window. 

When you are ready, click "Next" to proceed to the next window to start the burn process.

Return to Magic DVD Ripper


Download Magic DVD Ripper


Special Offer - save $28.99: Magic DVD Ripper for only $49.95 (Full license + Lifetime upgrades)