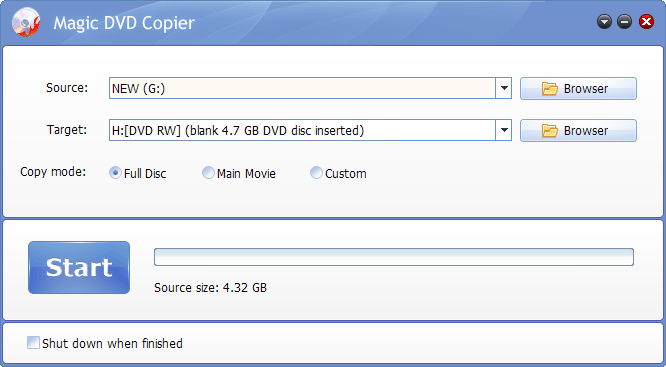 (1) Insert your DVD movie into your DVD-ROM drive.
(2) Insert a blank recordable DVD disc into your DVD Writer drive. If you have only a DVD Writer drive, you can insert the recordable disc after finish reading.
(3) Choose the "Full Disc" option.
(4) Click the "Go!" button to start copying.

Return to Magic DVD Copier


Download Magic DVD Copier


Special Offer - save $28.99: Magic DVD Copier for only $49.95 (Full license + Lifetime upgrades)