Divx avi is an avi format which is encoded by divx codec. Magic DVD Ripper doesn't integrate divx codec in itself. So first you need install divx codec on your computer. You may download it from http://www.divx.com/ . But attention, the latest version isn't free. After installing divx codec, you can follow the steps below to rip/convert your DVD to Divx avi.
1. Launch Magic DVD Ripper and click the "Convert" tab.
2. Insert a DVD to your DVD drive.
3. Specify the destination by clicking "Browser" button.
4. Choose proper title, audio and subtitle.
5. Choose "AVI" from the "Profile" dropdown list.
6. Click the icon beside "Profile" box.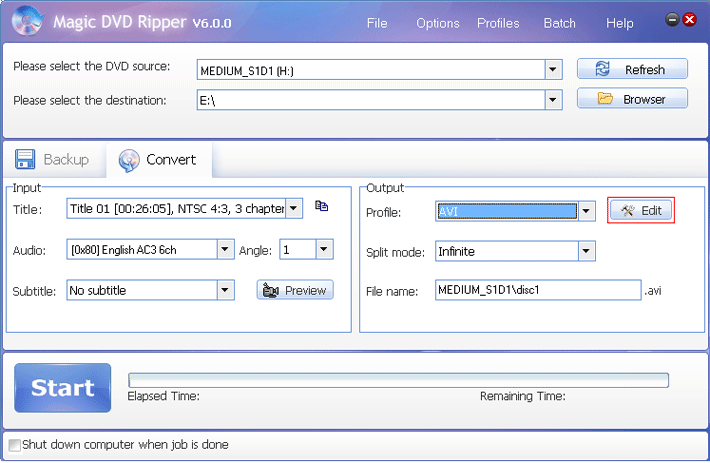 Then you will get the following window.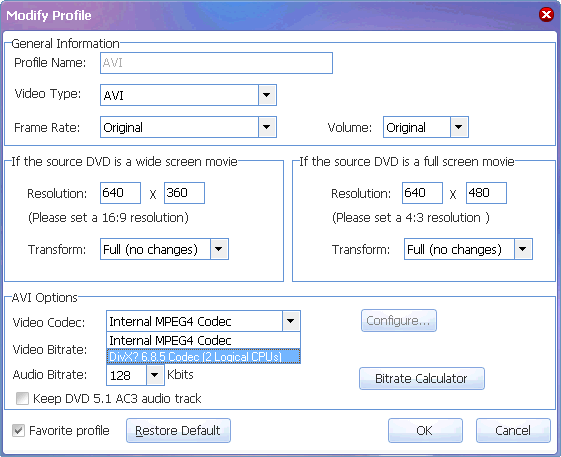 7. Choose Divx codec from the "Video Codec" dropdown list, then click OK.
8. Press the "Start" button to start ripping DVD to Divx Avi format.
Just in a few steps, you can rip/convert DVD successfully to the Divx Avi. If you want to rip DVD to more formats, you can get to magic DVD Ripper tutorials.

Return to Magic DVD Ripper


Download Magic DVD Ripper


Special Offer - save $28.99: Magic DVD Ripper for only $49.95 (Full license + Lifetime upgrades)