1. Choose "Profile Editor ..." from the "Profiles" menu, then you will get the following window.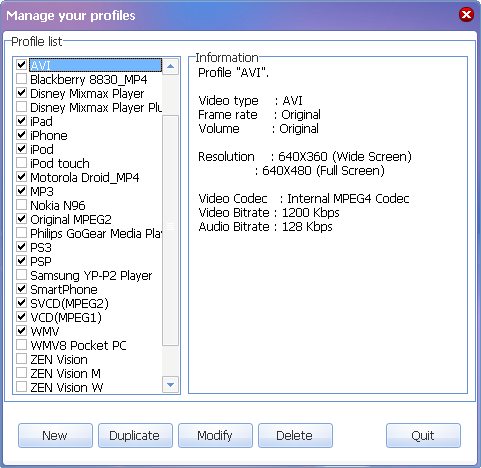 2. On this window, you may click "New" to create a new profile; Click "Delete" to delete the profile you choose. If you want to edit a specified profile, please click "Modify". Then the following window will show up..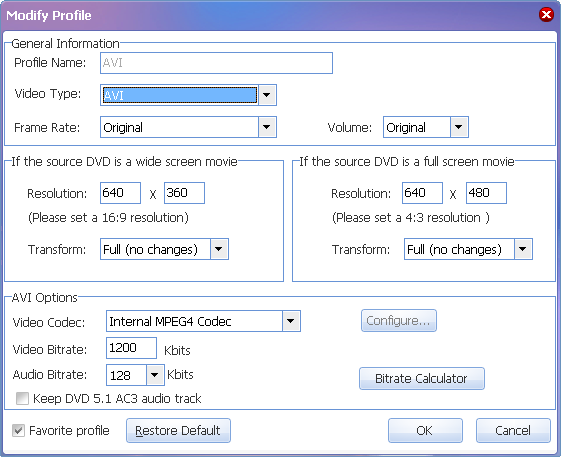 3. There are many parameters on the window. You can adjust them according to your demand. Among them, the video bitrate is the key of video quality. The higher the bitrate, the better the quality but the file size is larger too. The resolution is another parameter to influence quality. The higher the resolution, the better the quality. But because the resolution of source DVD is 720*480, increasing the resolution too much will not improve the quality. The highest value we recommend is 640*480.

Return to Magic DVD Ripper


Download Magic DVD Ripper


Special Offer - save $28.99: Magic DVD Ripper for only $49.95 (Full license + Lifetime upgrades)