If you are trying to rip video files off DVD even the protected DVD with Magic DVD Ripper but cannot find any of the pre-loaded profiles as an output for the devices you want to play, you can refer to this tutorial to solve this problem because Magic DVD Ripper software actually allows users to create their own self-made profiles and its Profile settings also allows users to create a new profile, and revise or delete the pre-loaded profiles. For the details, please go ahead and follow the steps below.
Part 1: Create a new profile
Step 1. Download Magic DVD Ripper and install it on computer.
Step 2. Run Magic program.
Step 3. Click "Profiles" on the right top of program interface and a drop down list will be shown. You can see three options "Profile Editor", "Import Profiles", and "Export Profiles". We choose "Profile Editor" here.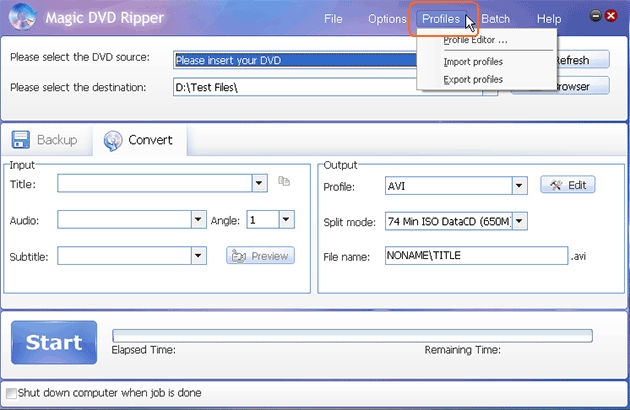 Step 4. Then a new window pops up and you can see a Profile list. At the bottom of this window, you can see several options for editing profile. If you want to create a new profile, please press "New" button to create a new one, also you can duplicate, modify or delete the pre-loaded profiles.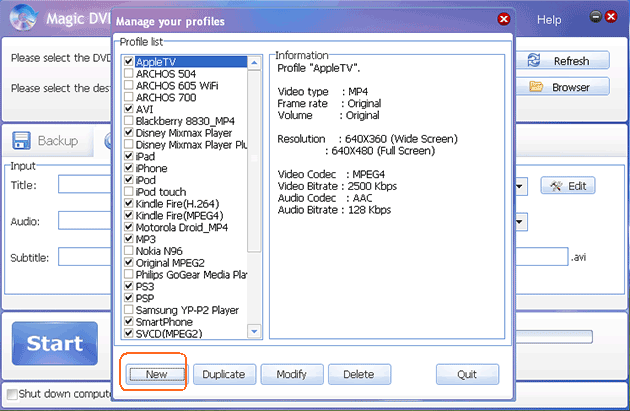 Step 5. After you press the "New" button, another new pop-up window will be open, and you can rename the new profile and set the parameter of video. If you are not familiar with this knowledge, please contact us via support email and our support staffs will help you set an existing profile and then send to you, and you just only need to import it into your program.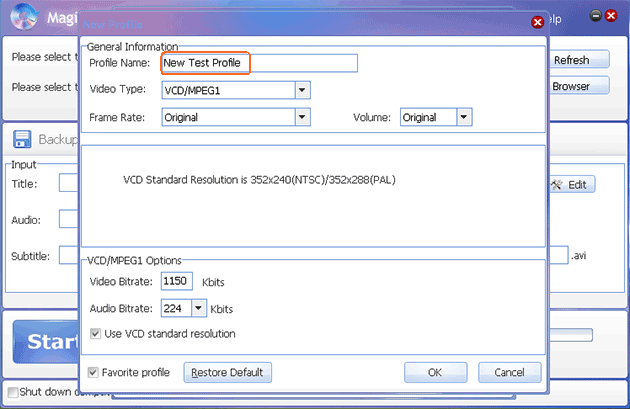 Step 6. After you finish the settings above, click OK button and program will switch back to the manage profiles window. Of course, you can see the new created profile immediately.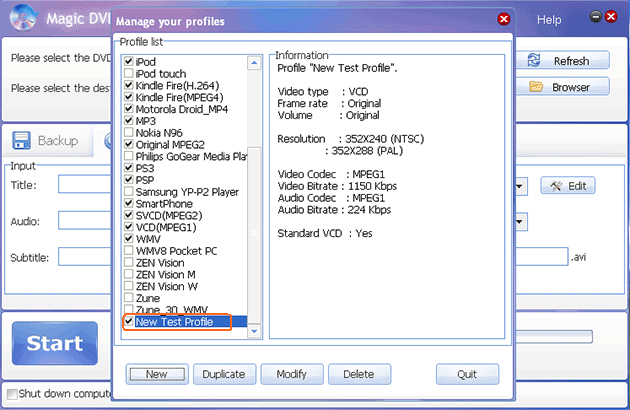 Part 2: Import profile
If you get an existing profile from our support staff or other users, you can import it into your program directly via the Import Profiles button.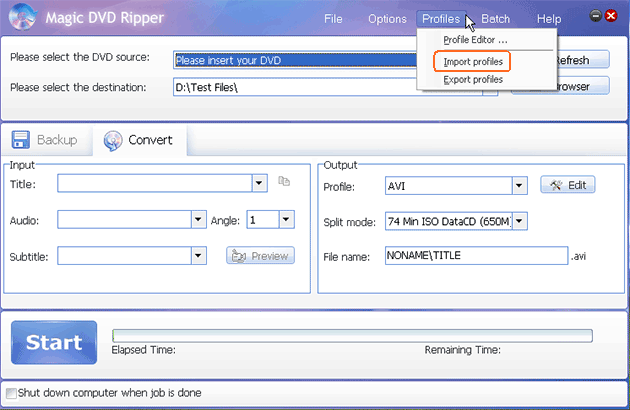 Part 3: Share your self-made profile
You can also export the profiles you created from your program and share them with others via the Export Profiles button.